Free Fire's new update is going live with exciting rewards and exclusive top-up for the players. As the free fire max new year top-up event is completed, Gerena is now ready to launch the new update which is full of adventures. Players will get lots of benefits in this update named New Free Fire Crimson Angelic top up. Since the players are curious to know about this update, these questions will be raised in their mind.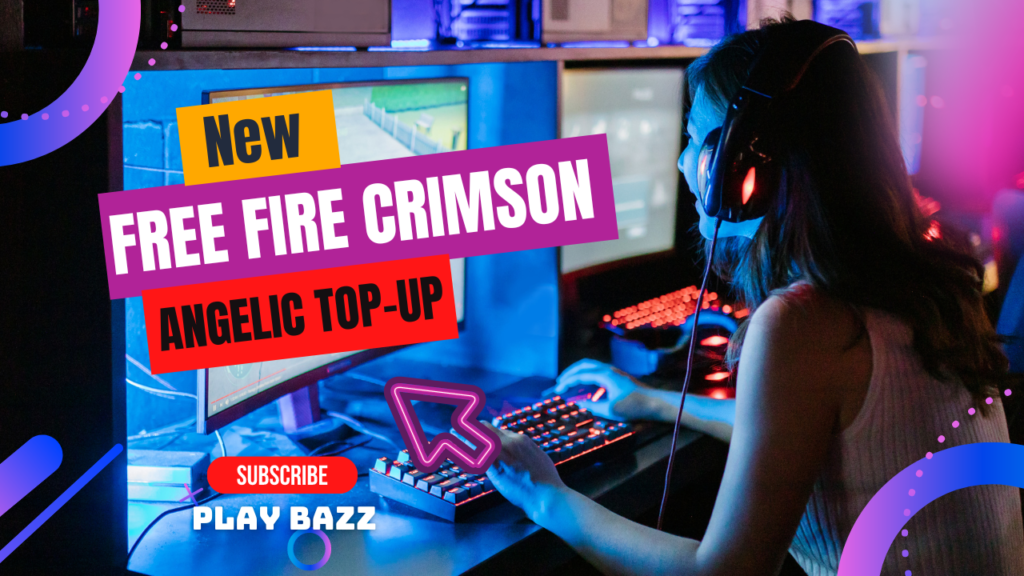 1. What are the latest features of this update ?
-Free Fire max always comes up with something brand new excitement. This time it has made its way to the battle royale title. If the players are purchasing the premium in game currency, they will be able to avail the benefits of free cosmetics. This update is going to be full of attractive freebies and fashion items such as risen sneakers, risen glasses, risen hoodie and free angelic cowboy.
2. Availability of the cosmetics from the angelic band?
There will be some requirements to claim the benefits. Nothing comes free. You must reach the target diamonds to achieve the cosmetics. The required amount of diamonds will be different for each cosmetic.
To get free risen sneakers and free risen glasses, you will need to purchase 100 diamonds.
To get a free angelic cowboy, you will need to purchase 300 diamonds.
To get a free risen hoodie, you will need to purchase 500 diamonds.
These are the necessary requirements. If you are an extraordinary player, who is always eager to claim all the rewards and chase them, then you will need to cross the 500 diamond purchase and then you will be eligible to claim all the rewards together.
3. When is this going to be launched?
Free Fire players will come to know about the angelic calendar, which went live a few days back, and the developers of this amazing game have already announced the release of Crimson Angelic top-up in the free fire max. This event is supposed to be accessible from 5 January 2023 to 11 January 2023. So get ready to access and claim the benefits because you have got just a week to fulfil the requirements.
4. How to access the benefit or how can we purchase diamonds to get the rewards. ?
Well, every player initially knows how to access the game and the reward, but here are some steps to clear your confusions. Follow these guidelines to understand the process of purchasing the diamonds to claim the exciting rewards of free fire max.
Step 1: Access the game and homepage, where you will see the several available top-up options, which are- 
100 diamonds at Rs. 80
310 diamonds at Rs. 250
520 diamonds at Rs. 400
1060 diamonds at Rs. 800
2180 diamonds at Rs.1600
5600 diamonds at Rs.4000 And much more.
Step 2:Click on the button to choose your preferable diamond pack. After the click, you will be directed to the payment process. 
In this update, the event only requires 500 diamonds, which you can purchase for Rs 400. In this pack you will get the entire collection of cosmetics together.
Step 3: Once the payment is made then the diamonds will be initiated into your account and you will be eligible to get rewards.
Step 4: Access the event button and click on the calendar icon.
Step 5: Now you will see options in the horizontal menu, then click on the Crimson Angelic top-up.
Step 6: click the claim button and collect your reward.
With each update, this game becomes more exciting and attractive because developers release such outfits in events and come up with new fashion items every time, so the gamers can't resist purchasing them.
So what are you guys waiting for ? Go and grab the entire Crimson Angelic collection reward worth 500 diamonds.