Free Fire Lucky Roulette Event : Details of Next Event Arrival in Free Fire: Hey free fire lovers, Are you ready to spin the wheel of fortune and win amazing rewards? Well, you're in luck because the Free Fire Lucky Roulette Event is here to make your gaming experience even more exciting. In this post, we'll dive into all the details of this thrilling event, so stay with us till the end of the post. Free Fire Lucky Roulette Event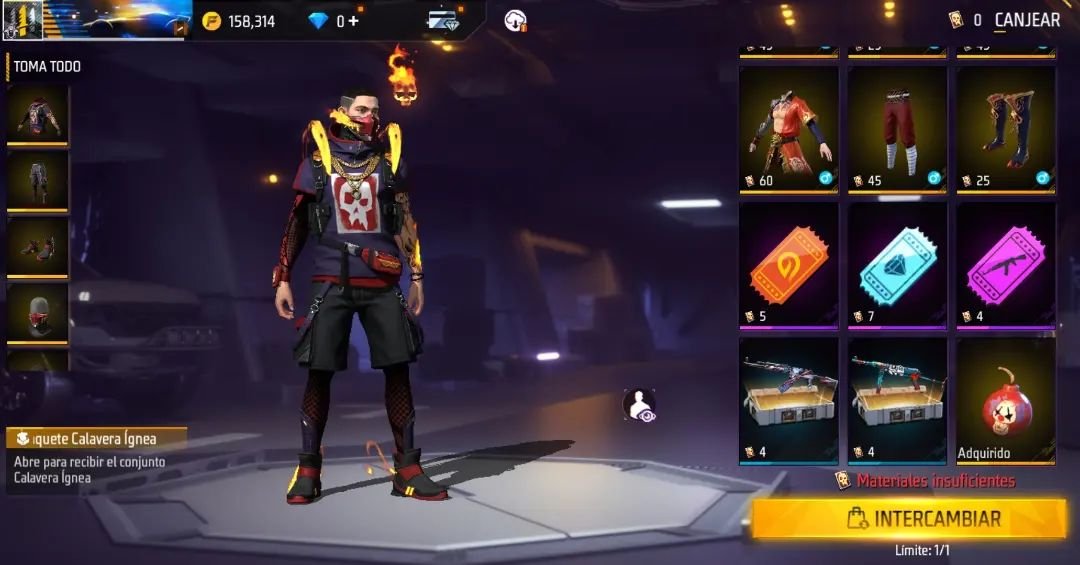 Free Fire Lucky Roulette Event 
Free fire is a game that regularly provides their players with different events and updates in the game, to keep players attracted and enjoy the gaming experience. Free fire includes various types of  events and one of them is the lucky roulette event, it's a rare event and time limited, players eagerly wait for this event to participate and grab the in-game elements. 
Many players are unaware of this event as it's the rarest one among all the other events of free fire. Lucky roulette event offers players with exciting elements and most precious in game items. Today we'll provide you with all the necessary information about the lucky roulette event.
What is the Free Fire Lucky Roulette Event?
The Lucky Roulette Event is one of the most anticipated and exhilarating events in the world of Free Fire. It's a limited-time event that offers players a chance to test their luck and win incredible in-game rewards. Whether you're a seasoned veteran or a newcomer to the game, this event provides something for everyone. Free Fire Lucky Roulette Event 
How Does a Lucky Roulette Event Work?
Participating in the Lucky Roulette Event is easy and straightforward. As the steps are given below:
First, make sure you have access to the event. Free Fire typically introduces this event for a limited time, so keep an eye out for announcements in the game.
Once you're in the event, you'll be presented with a colorful wheel filled with various prizes. These prizes can include rare skins, characters, weapons, and more. To win these items, you need to spin the wheel.
Spinning the wheel usually requires specific in-game currency, like Diamonds or Gold. Make sure you have enough currency to participate.
After you've paid the required amount, simply tap the "Spin" button and watch the wheel spin. Where it stops, nobody knows! If you're lucky, you'll land on an incredible prize. If not, don't worry; you can always try again.
Some Lucky Roulette Events offer guaranteed rewards after a certain number of spins. These rewards are often exclusive items that you won't want to miss out on.
Tips and Tricks for Maximizing Your Luck
While luck plays a significant role in the Lucky Roulette Event, not all the players can claim the benefits from this event and only the luckiest one get the rewards so here are a few tips to increase your chances of landing on those coveted prizes:
Set a budget for how many spins you're willing to do during the event. This way, you won't overspend and can enjoy the event without worrying about your resources.
Keep an eye on the event's duration. Sometimes, there are special bonuses or discounts during specific times, so be strategic with your spins.
Follow Free Fire's official social media channels and in-game announcements to stay updated on the latest events and promotions.
The more you play Free Fire, the more opportunities you have to collect the in-game currency needed for the Lucky Roulette Event.
Free Fire Lucky Roulette Event
The Free Fire Lucky Roulette Event is a fantastic opportunity to score some exclusive in-game items while testing your luck and having a blast. Remember to enjoy the event responsibly and, most importantly, have fun!
So, what are you waiting for? Dive into the Free Fire Lucky Roulette Event, spin the wheel, and see if fortune favors you. Good luck, and may you land on those epic rewards! Free Fire Lucky Roulette Event 
When Will the Next Lucky Roulette Event Arrive in Free Fire?
Greetings, fellow Free Fire aficionados! Are you eagerly awaiting the next round of excitement in the form of the Lucky Roulette Event? We understand your enthusiasm, and while we don't have an exact date, we can certainly provide some insights into when you might expect the next Lucky Roulette Event to make its grand entrance. On the basis of free fire updates we can surely say that it is going to be launched in mid\end of the October month.
Free Fire is known for its frequent seasonal events, which often coincide with real-world holidays, festivals, or special occasions. These events are prime opportunities for Lucky Roulette Events to make their appearance. Keep an eye on the in-game announcements and Free Fire's official social media channels to stay updated on upcoming seasonal events. Free Fire Lucky Roulette Event 
Major game updates often bring new content and events to Free Fire. These updates typically happen on a regular schedule, so it's worth watching for events like Lucky Roulette to be included as part of these updates. Be sure to check the official patch notes and announcements for any hints about upcoming events.
Free Fire loves celebrating its anniversaries with a bang! These milestone events often include a slew of exciting activities, and it's not uncommon for Lucky Roulette Events to be a part of the festivities. Keep your calendar marked for Free Fire's anniversary date and prepare for some thrilling surprises.
Free Fire occasionally introduces Lucky Roulette Events to commemorate special milestones, collaborations, or partnerships. These events can pop up at any time, so it's a good idea to stay engaged with the Free Fire community and official channels to catch wind of any announcements related to such events.
 Free Fire often rotates its events, so even if you miss one Lucky Roulette Event, you can anticipate another one down the line. It's all about keeping an eye out for those limited-time opportunities. Free Fire Lucky Roulette Event 
Tips to Prepare for Lucky Roulette Event 
While we can't pinpoint the exact date of the next Lucky Roulette Event, here are some tips to ensure you're ready when it does arrive:
Save Up Currency: Start saving up Diamonds or Gold, as these are typically the currencies required to participate in the event.
Stay Informed: Follow Free Fire's official social media accounts, forums, and in-game announcements to be the first to know when the event is announced.
Set a Budget: Decide how much you're willing to spend on the Lucky Roulette Event and stick to your budget to ensure responsible gaming.
Also Read
Free Fire Lucky Roulette Event 
While we can't predict the exact arrival date of the next Lucky Roulette Event in Free Fire, the game's history suggests that it will likely be a part of exciting seasonal, anniversary, or special occasion celebrations. Keep your eyes peeled, stay engaged with the Free Fire community, and be prepared to spin that wheel of fortune when the time comes. Until then, continue enjoying the action-packed world of Free Fire! Free Fire Lucky Roulette Event